Mortgage Software

Development Services
Welcome to our Mortgage Software Development Services, where innovation meets the world of mortgage lending.

Our team is committed to revolutionizing how mortgage processes are managed, making them more efficient, secure, and user-friendly. With a deep understanding of the mortgage industry and a passion for technology, we bring customized software solutions that elevate your lending operations to unprecedented heights.
Endless Technology Solutions for
Lending Business
No matter what part of the loan process you want to simplify, we have a solution .

Mortgage Origination Software
Streamline the mortgage origination process with software that simplifies application submissions, credit checks, and documentation management.

Loan Management Systems
Keep track of loans, payments, and client interactions with a comprehensive loan management system that reduces errors and enhances customer satisfaction.

Document Management Solutions
Go paperless and digitize your document management. Our software ensures secure storage, easy retrieval, and efficient collaboration.

Automated Underwriting
Expedite loan approval processes with automated underwriting systems that analyze applicant data and provide accurate risk assessments.

Communication Enhancement
Facilitate seamless communication between borrowers, lenders, and stakeholders through integrated messaging systems and notifications.

Reporting and Analytics
Make informed decisions with powerful reporting tools that provide insights into key metrics and trends within your mortgage operations.

Mortgage Automation Software
We harness the predictive power of AI for enhanced risk assessment and strategy refinement, while RPA takes charge of routine tasks, ensuring precision and speed.

Plugin Integration
Whether you require data from third-party sources or wish to enhance your user interface, plugins extend the functionality of your software.
How Mortgage Technology Services Benefit You

Tailored Workflow:
Software customized to fit your processes seamlessly.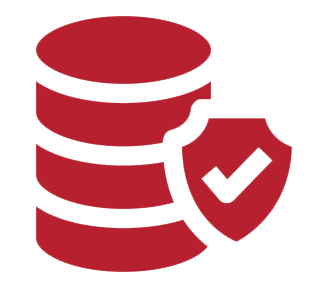 Data Security:
Robust measures ensure borrower data is protected.

Efficiency Boost:
Automation reduces manual tasks and speeds up loan processing.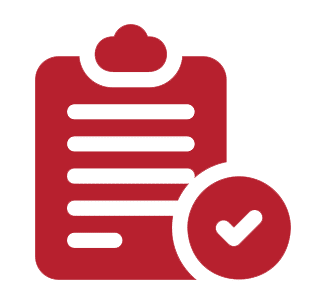 Compliance Assurance:
Adherence to industry regulations and privacy laws.

Competitive Edge:
Personalized services and quicker responses stand out.

Real-Time Insights:
Access to actionable data for informed decision-making.

Scalability:
Software grows with your business, adapting to changing demands.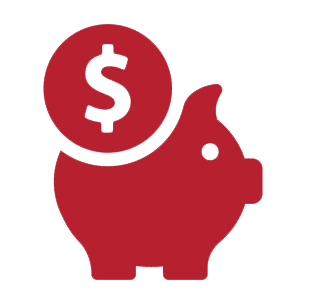 Long-Term Cost Savings:
Reduced errors, manual labor, and subscription costs.

Enhanced Customer Experience:
User-friendly interfaces for smoother borrower interactions.

Flexibility:
Agility to adapt to market shifts and lending requirements
Our Approach to
Mortgage Application Development
Our approach to mortgage software development is highly personalized because we believe every lending institution is unique, with its own challenges and goals.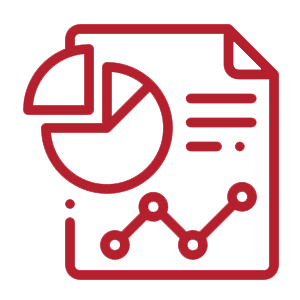 In-depth Analysis
We start by understanding your existing workflows, pain points, and aspirations, designing solutions that align with your business objectives.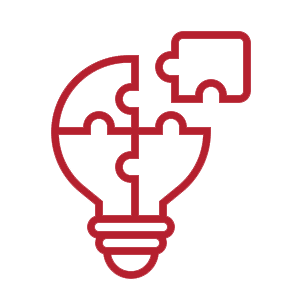 Tailored Solutions
Our team of skilled developers crafts software solutions tailored to your specific needs.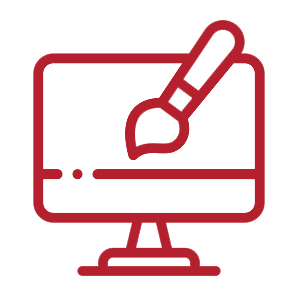 User-Centric Design
Our intuitive interfaces and user-friendly functionalities ensure your team can quickly adapt to the new software with minimal training.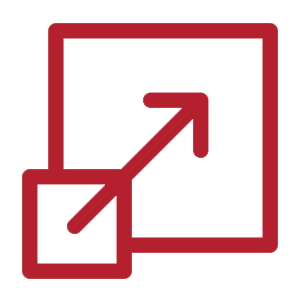 Scalability
We build software that grows with your business. Our solutions are designed to accommodate your evolving requirements.
Your satisfaction is our priority. We maintain transparent communication throughout the development process and beyond.
We understand the importance of timelines in the lending industry. Our agile development approach ensures on-time delivery of your software solutions.
Data security is paramount. We develop software solutions with advanced security measures to protect sensitive borrower information.
We stay at the forefront of technology trends to deliver innovative solutions that give you a competitive edge.
As a leading mortgage software development company, we conceptualize, design, and implement applications that empower lending institutions to thrive in a competitive landscape.
DRIVING MORTGAGE SUCCESS WITH DIGITAL INNOVATION
We aim to streamline the mortgage lending process, making it more efficient, transparent, and user-friendly for lenders and customers.
Mortgage Software Development
We develop custom software solutions to streamline mortgage processes, enhance operational efficiency, and optimize the management of financial transactions
Mortgage Website Development
We build responsive and feature-rich websites that empower mortgage professionals to connect with clients and provide essential information online
We craft captivating mortgage website designs that seamlessly blend aesthetics and functionality to enhance user experiences and drive business growth
Looking For Something Else?
Find answers to common questions about our Mortgage Software Development Services
Mortgage companies require custom software solutions to address their lending operations' intricate and specialized nature. Custom software aligns with their unique workflows, offering personalized services, competitive advantages, and scalability.
Our mortgage solutions are designed with flexibility in mind. We provide seamless integration capabilities, allowing our software to integrate with your current mortgage systems. This ensures a smooth transition and interoperability, enhancing overall operational efficiency and productivity.
We employ robust encryption protocols, multi-factor authentication, and stringent access controls to safeguard sensitive borrower information and financial data. Regular security audits, vulnerability assessments, and compliance with industry standards ensure that your data remains protected.
Yes, our mortgage software is optimized for various devices, including mobile phones and tablets, allowing your team to work remotely while maintaining seamless access to critical lending processes. This feature enhances collaboration and ensures business continuity regardless of location.
If there's anything else you'd like to know, feel free to
reach out.
ATI have been very effective in listening to our needs and then converting those ideas into actual results and processes in Encompass. Team's experience in the mortgage industry with other companies has also helped. We believe we have avoided some delays and missteps by getting their feedback on what has and has not worked in the past.
Based in Southern California, our mortgage company experienced exponential growth over the last 18 months and it would not have been possible had it not for ATI. Their contribution in automation tools and customization allowed us to manage our growth and reduce risk.
We worked with ATI on several projects and tasks. They were very attentive to our situation and needs. When presenting our issues they worked to provide solutions to improve our operations.
In my tenured experience with ATI, I am unaware of a missed expectation. I continue to refer their services because our clients tell us, "They delivered what they promised." Additionally, team-members are consummate professionals, and it's with great confidence that I refer their services.
Helping customers to create better mortgage experience
Ready for Digital Excellence?
Let's Develop Your Mortgage Platform