Mortgage Website

Development Services
In today's digital age, does your lending business have the online presence it deserves to help potential homeowners find their dream home? Are you ready to stand out in the competitive lending market?

At ATI, we provide mortgage website development services that blend advanced technology with exceptional design.
Mortgage Web Development
Redefined

Intuitive Design
We create custom mortgage websites with intuitive designs that smoothly guide users through the entire process. Our responsive approach guarantees seamless adaptation to all devices, enhancing user experience.

Mortgage Calculators
We offer interactive mortgage calculators, enabling users to input loan details and calculate monthly payments. This tool aids in making informed decisions.

Loan Insights
Providing comprehensive information about different mortgage types, interest rates, terms, and eligibility criteria, empowering potential borrowers to make well-informed choices.

Document Submission
Users can securely upload and submit necessary documents for their mortgage applications, such as income verification and property information.

Live Chat or Chatbots
Our live chat and chatbot features provide instant assistance, catering to users' queries in real time, enhancing user experiences and lead generation.

Educational Resources
Educational resources like blog posts, articles, videos, and FAQs, help enhance users' understanding of the lending process. Testimonials & reviews help boost trust and credibility by showcasing positive client experiences.

Accessible Contact Info
Easily accessible contact details, including phone numbers, email addresses, and contact forms, promote transparency and encourage user engagement.

Effortless Application
Our user-friendly online mortgage application process simplifies form submission. The process is secure and encrypted, guaranteeing data protection.

Security and Privacy
Prioritizing safety, we ensure encrypted data transmission and display privacy policies, fostering user confidence.

SEO Optimization
Enhance your website's visibility with effective SEO techniques, utilizing relevant keywords, optimized meta tags, and high-quality content.
Social Media Integration
Seamlessly link your website to social media profiles, increasing engagement and providing additional avenues for user interaction.

Analytics and Insights
Integration of website analytics tools provides valuable data on user behavior, engagement, and conversions, facilitating ongoing improvements.
Benefits of Custom Mortgage Site Development

Credibility and Trust:
A well-designed website instills trust and confidence in your visitors. It reflects that you take your mortgage business seriously and are committed to providing reliable services.

User Experience (UX):
Easy navigation, quick loading times, and mobile responsiveness contribute to a positive user experience, keeping visitors engaged and encouraging them to explore your services further.

Branding:
Your website is a powerful branding tool. It lets you showcase your company's unique identity, values, and mission. Consistent branding across the site reinforces your brand image and makes you more memorable.

Lead Generation:
An effective custom mortgage website can be a lead generation tool. You can strategically integrate lead capture forms, call-to-action buttons, and contact information, encouraging visitors to contact you.

Competitive Edge:
A professionally developed custom website sets you apart from competitors in a saturated market. It shows that you invest in your business's online presence, making you more appealing to potential clients.

Search Engine Visibility:
A well-optimized website is more likely to rank higher on search engine results pages (SERPs). This improves your online visibility, making it easier for potential clients to find you when they search for mortgage/loan-related services.
Mortgage Website
Development Workflow
Developing a mortgage website involves several stages to ensure a functional, user-friendly, and secure platform.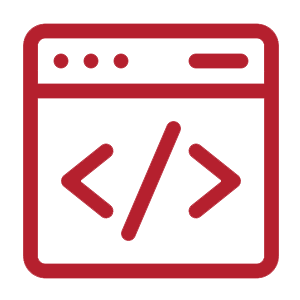 Development
We choose a suitable technology stack to develop the website according to the wireframes and design, implementing the features and functionalities planned earlier.

Ensure responsive design to make the website accessible and usable on various devices and screen sizes.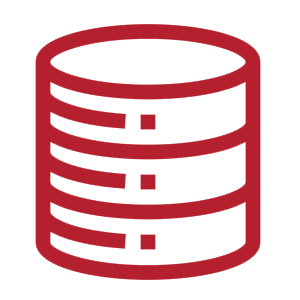 Database Setup
If your mortgage website involves user accounts, applications, or data collection, we set up a secure database to store and manage this information.

Implement necessary data validation and security measures to protect sensitive user data.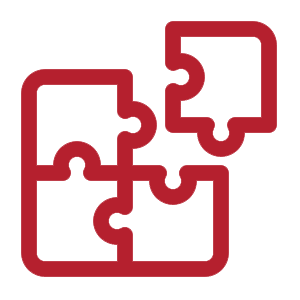 Integration
Integrate any third-party services your mortgage website may require, such as mortgage calculators, payment gateways, and CRM systems.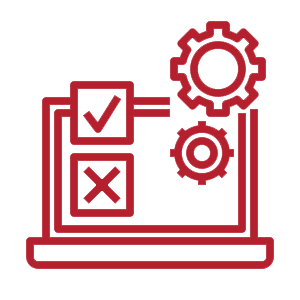 Testing
Perform thorough testing across different browsers, devices, and screen sizes to ensure the website functions correctly and looks good everywhere.

Test all forms, interactive elements, and calculations, mainly if the website includes mortgage calculators or application forms.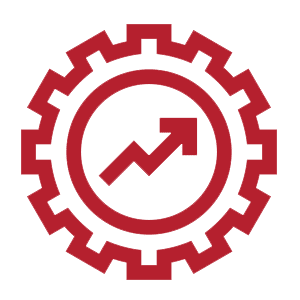 Optimization
Optimize the website's performance for faster loading times. This includes optimizing images, minimizing code, and utilizing caching techniques.

Implement SEO best practices to improve the website's visibility in search engines.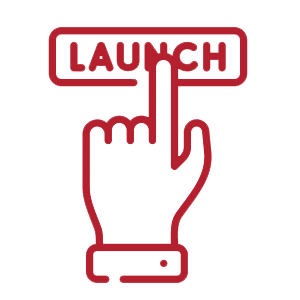 Launch
Deploy the website on a web hosting platform of your choice.

Monitor the website closely during the launch phase to catch any unforeseen issues.
Quick Pre-Approval Process
We can develop an expedited pre-approval process that lets your clients receive preliminary mortgage offers quickly.
Loan Application Tracking
You can implement a portal where clients can track the progress of their mortgage applications, upload documents, and receive notifications about milestones.
There's a possibility to offer insights into local housing market trends, property values, and neighborhood information, helping clients make informed decisions about their mortgage options.
If you cater to a diverse clientele, offer your website and services in multiple languages to ensure inclusivity and accessibility.
Real-time Interest Rate Updates
We can integrate a feature that displays real-time interest rate updates to keep your visitors informed about market trends and help them make informed decisions.
DRIVING MORTGAGE SUCCESS WITH DIGITAL INNOVATION
We aim to streamline the mortgage lending process, making it more efficient, transparent, and user-friendly for lenders and customers.
Mortgage Software Development
We develop custom software solutions to streamline mortgage processes, enhance operational efficiency, and optimize the management of financial transactions
Mortgage Website Development
We build responsive and feature-rich websites that empower mortgage professionals to connect with clients and provide essential information online
We craft captivating mortgage website designs that seamlessly blend aesthetics and functionality to enhance user experiences and drive business growth
Looking For Something Else?
Find answers to common questions about our Mortgage Website Development Services
The time depends on the specific features and customization you require. Typically, building a mortgage website could take around 6-10 weeks. This time frame accounts for design, development, testing, and any revisions needed to ensure the website meets your company's standards.
Absolutely, we prioritize the security of your mortgage website. We implement industry-standard security measures like SSL encryption, regular software updates, and robust authentication methods. Our experienced team follows coding best practices and conducts thorough security audits to keep your visitors' sensitive financial information safe.
We incorporate interactive mortgage calculators, insightful blog posts, downloadable guides, and user-friendly contact forms to capture potential leads' attention. The lead capture forms enable you to engage with prospects, nurture them, and guide them through the mortgage process.
Yes, our team can revamp your website's UI, UX, and overall aesthetics to provide a modern and appealing look. We can also update the technology stack, integrate new features, optimize mobile responsiveness, and enhance site speed if needed.
If there's anything else you'd like to know, feel free to reach out.
ATI have been very effective in listening to our needs and then converting those ideas into actual results and processes in Encompass. Team's experience in the mortgage industry with other companies has also helped. We believe we have avoided some delays and missteps by getting their feedback on what has and has not worked in the past.
Based in Southern California, our mortgage company experienced exponential growth over the last 18 months and it would not have been possible had it not for ATI. Their contribution in automation tools and customization allowed us to manage our growth and reduce risk.
We worked with ATI on several projects and tasks. They were very attentive to our situation and needs. When presenting our issues they worked to provide solutions to improve our operations.
In my tenured experience with ATI, I am unaware of a missed expectation. I continue to refer their services because our clients tell us, "They delivered what they promised." Additionally, team-members are consummate professionals, and it's with great confidence that I refer their services.
Helping customers to create better mortgage experience
Ready for Digital Excellence?
Let's Develop Your Mortgage Platform