Encompass®

Automation Services
We leverage custom APIs to inject automation into your loan originating system.
With powerful features that can significantly upgrade the entire loan process and drive business success for lending institutions, ATI's automation solutions can act as nos for your Encompass engine.
Custom
Encompass® Automation

by

Awesome Technologies
Our AI-powered automation solutions enable your organization to harness the full potential of Encompass to simplify complex tasks. Encompass process automation empowers your team to focus on high-value activities while our automation tools handle repetitive and time-consuming tasks.
With our customized automation solutions, you can streamline as much of the loan origination process possible, from application submission to underwriting and closing. Mortgage companies looking to optimize their operations and improve customer satisfaction can always find value in leveraging our automation tools integrated for Encompass.
Let
ATI Automate

Your Encompass® Instance
Artificial Intelligence (AI)

Automated document processing
AI can analyze and extract relevant information from documents, such as income statements, tax forms, and bank statements, to streamline the data entry process.

Intelligent decision-making
AI algorithms can be employed for credit risk assessment and determining borrower eligibility, helping lenders make informed lending decisions faster.

Chatbots and virtual assistants
AI-powered chatbots can assist borrowers by answering their queries, providing information about loan products, and guiding them through the entire application process.

Smart underwriting strategies
Predictive analytics can be applied to evaluate creditworthiness and assess the risk of potential borrowers. The system can analyze extensive data sets and generate accurate risk assessments to support underwriting decisions.

AI-Driven document generation
AI-powered systems can automatically generate essential documents, such as loan agreements, terms and conditions, promissory notes, and other legal paperwork.
Robotic Process Automation (RPA)
WE MASTER EVERYTHING ENCOMPASS®
Whether you're venturing into Encompass® for the
first time or seeking to refine your current configuration,
count on us for exceptional solutions
Encompass Automation (AI, RPA, APIs)
Leverage the power of AI, & RPA to automate repetitive tasks, reduce errors, and accelerate loan processing. Embrace the future of mortgage technology.
Unify your mortgage ecosystem. Integrate your Encompass® instance with third-party applications, services, and systems to enhance its functionality.
Encompass API Development
Ensure smooth data flow and real-time collaboration, empowering your team to work effortlessly across platforms. Experience unparalleled flexibility and efficiency.
Encompass SDK Development
Customize Encompass® according to your business vision. We can develop tailor-made Encompass® solutions, extending the current system's functionality to align with your company's goals perfectly.
Experience a new level of productivity and precision as our experts fine-tune your Encompass® instance to match your specific requirements. Say goodbye to inefficiencies.
Fuse this powerful solution into your workflow. Our certified professionals will guide you through every step, ensuring a swift and successful Encompass® adoption.
Our Hand-Crafted Plugins & Solutions Make Your Encompass® Instance Better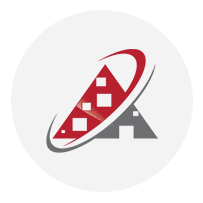 AN ABUNDANCE OF TECHNOLOGICAL DELIGHTS
Discover the transformative power of these incredible tools that fit into your loan-originating system. Built with security and compliance in mind, our plugins adhere to industry standards to safeguard sensitive loan data.

Data & Document Extractor

PreQual Form

Limiting Services

FHA Case Binder

Adverse Action complete workflow – includes everyday emails and file moves without...

Notice of Assignment Form/Loan Assignment Manager

Organizational Details/ Update Fields Using Branch Description

Cenlar Servicing
Looking For Something Else?
Find answers to common questions about our Encompass® Automation Services
Encompass Automation Solutions refer to the implementation of RPA & AI within LOS. These services utilize software bots to automate repetitive and rule-based tasks. The benefits for your business include increased efficiency, reduced manual errors, faster processing times, enhanced data accuracy, and improved customer service.
Processes like data entry, compliance checks, workflow management, customer communication, and more can be automated using these services. Essentially, any repetitive and rule-based tasks within the Encompass LOS can be automated.
Yes, Automating Encompass can be beneficial for businesses of all sizes. Whether you are a small, medium, or large enterprise, automating repetitive tasks can deliver significant advantages.
Yes, we provide custom Encompass automation to match your unique business requirements. RPA implementations are highly flexible and can be tailored to fit your company's workflows, regulations, and business logic.
If there's anything else you'd like to know, feel free to
reach out.
APIs are vital in integrating AI and RPA capabilities into the existing LOS platform.
AI APIs
These allow AI models to be integrated into the LOS system, enabling tasks like document processing and decision-making.
RPA APIs
These enable the seamless connection of RPA bots with the LOS platform, automating various tasks and workflows.
These technologies, combined, result in automated Encompass workflows that enhance efficiency, reduce manual labor, improve data accuracy, and provide a better borrower experience. Embrace the future of lending and get ahead of the competition.
Contact us
today to discuss how we can transform your lending operations.
ATI have been very effective in listening to our needs and then converting those ideas into actual results and processes in Encompass. Team's experience in the mortgage industry with other companies has also helped. We believe we have avoided some delays and missteps by getting their feedback on what has and has not worked in the past.
Based in Southern California, our mortgage company experienced exponential growth over the last 18 months and it would not have been possible had it not for ATI. Their contribution in automation tools and customization allowed us to manage our growth and reduce risk.
We worked with ATI on several projects and tasks. They were very attentive to our situation and needs. When presenting our issues they worked to provide solutions to improve our operations.
In my tenured experience with ATI, I am unaware of a missed expectation. I continue to refer their services because our clients tell us, "They delivered what they promised." Additionally, team-members are consummate professionals, and it's with great confidence that I refer their services.
Helping customers to create better mortgage experience
Navigate The Complexities Of Mortgage Automation Maze With Our Expert Guidance